Richard Job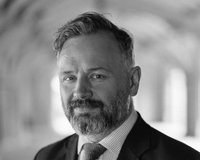 Practice profile
---
About Richard
Richard Job prosecutes and defends allegations of serious crime in the Crown Court and appeal courts. He is instructed by the Crown Prosecution Service as a level 3 and Rape Panel advocate.
Recent cases
R. v B. Prosecuting London's most prolific artifice burglar resulting in convictions for twenty offences following trial.
R. v. T and others Prosecuting five-handed, million-pound importation of cocaine.
R. v. W Prosecuting aggravated burglary and robbery where disabled victim's ability to communicate was limited to answering questions "yes" or "no".
R. v. G Prosecuting child sexual offences with hostile witnesses.
R. v. B Prosecuting grievous bodily harm with intent with absent victim.
R. v. G. Prosecuting attempted rape where both defendant and complainant were children.
R. v. B. Defending a teenager accused of rape. Defendant required intermediary due to learning difficulties.
R. v. W. Defending rape allegations covering a period of forty years. Successfully opposed joinder of counts.
R. v. S. (as junior) Defending a man accused of murdering an intruder to squatted premises.
R. v. K. (as junior) Defending a man who shot three people in broad daylight, killing two. Successfully ran defence of diminished responsibility.